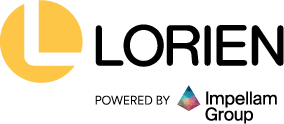 This position will be a member of Customer Solution Delivery Team, as part of the Customer System Optimization project. It will be responsible for managing groups of enhancements from requirements through delivery while managing a team of cross functional resources responsible for delivering the scope. Also, will be responsible for working with Customer production support team to coordinate production deployments between project and production support teams. The Project Manager may have relationships with individuals in various organizations ranging from individual contributors to Senior Department Leadership (i.e. individual contributors up to executive management). The Project Manager II (PM-2) position is responsible for the management, or the assistance of managing, all phases of project planning and execution to ensure all project success factors are met, including but not limited to scope, schedule, cost, quality, environmental, safety, communications, security, and integration. The PM-2 serves as the unifying agent providing leadership, management, direction, coordination, and control of the overall project in accordance with the established policies, procedures, systems, and requirements of The Company.
RESPONSIBILITIES:
• Present weekly project status to technical and functional leadership
• Facilitate regular meetings with project team
• Develop project plan
• Create / Staff / Lead Project Team - Provide leadership, oversight management, delegation, and coordination to the various internal and external organizations that are providing services to the project (development, engineering, project controls, estimating, construction management, supply chain, legal, EHS, QA/QC, operations, communications, regulatory, security, fuels, transmission, etc.). The PM manages all matrixed members of the team on a daily basis and is responsible for interfacing with functional managers of team members, regarding placement, development and conflict resolution.
• Establish and maintain communications among all project/programs stakeholders - Structure, lead, and/or assist in leading all project related meetings and reports required to ensure open communication between all team members, key stakeholders, and management (monthly project reviews, kickoff meetings, weekly reports, monthly reports, etc.) and to properly report project status. Assure that Project Plan, all appropriate reports and reporting means are developed and managed according to PMCoE Standards. Present reports to appropriate management / governance team skillfully.
• Execute projects (or assist in project execution) according to Plan within designed scope, cost and schedule limits - Includes objectives, stakeholders, scope, roles and responsibilities, assumptions and constraints, deliverables, WBS, schedule, external communication, regulatory strategy, procurement strategy, contractor and supplier strategy, resource plan, budget, lessons learned, risk plan, quality plan, safety plan, environmental plan, security plan, integration plan, data management plan, communications and reporting plan, change management, and project close out.
BASIC QUALIICATIONS:
Graduation from a four-year college or university
Minimum of 9 years of project management experience
Job-specific knowledge or skills:
• Demonstrated experience in leading software development implementations
• Proficient in project management principles
• Working Knowledge to Proficiency in Project Management, Decision Making, Critical Thinking, and Problem Solving
• Project related work experience
• Risk Management
• Project Leadership
• Proven Collaborative Team Member
• Understanding of and experience with leading a team through the software delivery lifecycle
• Demonstrated experience with testing lifecycle (requirements, test script creation, test execution)
DESIRED QUALIFICATIONS:
• Excellent written and verbal communication skills
• Self-starter with ability to work with minimal oversight
• Masters – business (MBA), project management, or equivalent
• Utility Technical Certifications/Training
• PMI (PMP or CAPM) Certification
• Working knowledge to proficiency in project related Scheduling/ Cost Controls
• Experience in utility industry.
Lorien, Powered By Impellam, is a digital, transformation, and technology recruitment specialist. We work with clients of all sectors, sizes, and tech needs – from digital giants to tech-enabled businesses – to attract and retain top talent around the
world. Through our network of specialists, we combine deep tech sector expertise with the scope, depth, and breadth of large-scale talent solutions, giving our clients and candidates the confidence and the agility to compete in the digital age.
• ED&I: Lorien, powered by Impellam Group, is an equal opportunity employer committed to diversity and inclusion.
• EEO: Impellam Group is an Equal Opportunity Employer. All qualified applicants will receive consideration without regard to race, color, religion, gender, national origin, age, disability, veteran status, or any other factor determined to be unlawful
under applicable law.
• Accommodation: Impellam Group is an Equal Opportunity Employer. Impellam Group recruits, employs, trains, compensates, and promotes regardless of race, religion, color, national origin, gender identity, sexual orientation, physical ability, age,
veteran status, and other protected status as required by applicable law. We will ensure that individuals with disabilities are provided reasonable accommodation to participate in the job application, interview process, preemployment activity, and
the performance of crucial job functions. Please contact HR-InfoImpellamNA@impellam.com to request accommodation.
Contact Consultant:
Erin Cadden
Thank you,
your application has been submitted
Back to job search