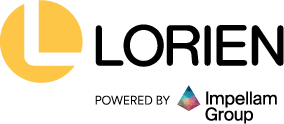 Solutions Architect
JOB DESCRIPTION
Delivers a comprehensive solution architecture relating to modernizing your data platform services through cloud technology.
Help to translates the companies' data vision and strategy into a viable architectural framework to meet your business needs.
Responsible for defining the policies, procedures, models and technologies to be used in collecting, organizing, storing and accessing company information.
Strong experience working with oracle Projects:
Stack used:
DW – Oracle 19C
ODI – Oracle Data Integrator
SSIS to push data into Oracle DW
OSI PI First Project - OBI Metadata Improvement:

Phase 1

Currently the tables have not details/definitions about the table, columns etc.
Oracle Database
Identify tool where to save the details/definitions.
Populate the details for all databases with relevant details.

Phase 2

Application Component Dependency Mapping
Identify which applications are accessing which data from which databases and the data flow.
Identify tool/system to capture this information
Populate this data in the identified system/tool. Second Project - ED PI Data Quality Improvement:

This team is expected to help build Data Quality detection algorithms
Original they used SQL Server environment but is now all in Oracle.
Lorien, Powered By Impellam, is a digital, transformation, and technology recruitment specialist. We work with clients of all sectors, sizes, and tech needs – from digital giants to tech-enabled businesses – to attract and retain top talent around the
world. Through our network of specialists, we combine deep tech sector expertise with the scope, depth, and breadth of large-scale talent solutions, giving our clients and candidates the confidence and the agility to compete in the digital age.
• ED&I: Lorien, powered by Impellam Group, is an equal opportunity employer committed to diversity and inclusion.
• EEO: Impellam Group is an Equal Opportunity Employer. All qualified applicants will receive consideration without regard to race, color, religion, gender, national origin, age, disability, veteran status, or any other factor determined to be unlawful
under applicable law.
• Accommodation: Impellam Group is an Equal Opportunity Employer. Impellam Group recruits, employs, trains, compensates, and promotes regardless of race, religion, color, national origin, gender identity, sexual orientation, physical ability, age,
veteran status, and other protected status as required by applicable law. We will ensure that individuals with disabilities are provided reasonable accommodation to participate in the job application, interview process, preemployment activity, and
the performance of crucial job functions. Please contact HR-InfoImpellamNA@impellam.com to request accommodation.
Contact Consultant:
Benjamin Spahn
Thank you,
your application has been submitted
Back to job search