Technical Program Product M...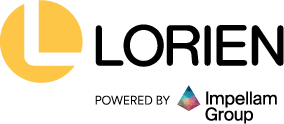 Manufacturing Operations Manager - North Reading, 100% onsite

We are trying to build a lean ecosystem, where we have some desire to take the next step in some of our continuous improvement of applications, tools and initiatives across two factories. We have two factories in Massachusetts. In doing so, having someone with this type of experience and whose dedicated to helping strategize, deploy and support some of the next steps that we want to take in this lean ecosystem continuous improvement initiative. Having the right individual dedicated to this is sort of best in class with where we want to go. Having someone help us build and launch our next phase of continuous improvement and operational excellence philosophy is important to us.
RESPONSIBILITIES:
• Act as a champion for continuous improvement, managing manufacturing improvement activities in an open, enthusiastic, and positive manner, to encourage participation and development of a culture of continuous improvement at all levels.
• Create and deploy strategic plans and establish goals specific to continuous improvement initiatives
• Identify, plan and implement lean projects within the company
• Collaborate with multiple stakeholders in the development and delivery of continuous improvement content and training
• Define and Implement Daily Management and Standard Work programs
• Facilitate kaizen and lean events across the sites.
• Review performance indicators (KPI's) for each area and identify projects to introduce improvements.
• Manage the delivery of effective communication links across and within departments with regards to CI activities
REQUIREMENTS:
• Bachelor's Degree in business administration, finance, industrial engineering, mechanical engineering, or a related field
• Experience: 5+ Years and direct experience in design, delivery and coaching of Lean Six Sigma/Operational Excellence tools training.
• Embed a culture of continuous improvement throughout the organization.
• Significant experience in CI principles and techniques.
• Delivery of Continuous Improvement projects within a manufacturing environment
• Excellent organizational and project management ability
• Excellent verbal and written communication skills;
REQUIRED SKILLS
Degree in engineering, (industrial, mechanical, manufacturing)
Six Sigma
Business and/or supply chain background
Lean and or continuous improvement
Manufacturing
Industrial, Mechanical, Manufacturing Engineering background
Plan, Management
Highly Organized
Worked initiatives and seen results
Excellent Verbal and written communication skills
Project Management Experience
Highly Collaborative
Able to work Cross functionally
5+ years of relevant experience
Actual Job title is Continuous Improvement Leader
PREFERRED SKILLS
Manufacturing
Black Belt Certification – Six Sigma
Black Belt Certification – Lean
Lorien, Powered By Impellam, is a digital, transformation, and technology recruitment specialist. We work with clients of all sectors, sizes, and tech needs – from digital giants to tech-enabled businesses – to attract and retain top talent around the
world. Through our network of specialists, we combine deep tech sector expertise with the scope, depth, and breadth of large-scale talent solutions, giving our clients and candidates the confidence and the agility to compete in the digital age.
• ED&I: Lorien, powered by Impellam Group, is an equal opportunity employer committed to diversity and inclusion.
• EEO: Impellam Group is an Equal Opportunity Employer. All qualified applicants will receive consideration without regard to race, color, religion, gender, national origin, age, disability, veteran status, or any other factor determined to be unlawful
under applicable law.
• Accommodation: Impellam Group is an Equal Opportunity Employer. Impellam Group recruits, employs, trains, compensates, and promotes regardless of race, religion, color, national origin, gender identity, sexual orientation, physical ability, age,
veteran status, and other protected status as required by applicable law. We will ensure that individuals with disabilities are provided reasonable accommodation to participate in the job application, interview process, preemployment activity, and
the performance of crucial job functions. Please contact HR-InfoImpellamNA@impellam.com to request accommodation.
Contact Consultant:
Benjamin Spahn
Thank you,
your application has been submitted
Back to job search