Embedded Software Engineer - new job in Fargo, United States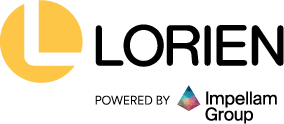 Embedded Software Engineer
Embedded Software Engineer with embedded software development using C, Python, or other programming languages is needed to develop embedded software applications for a dynamic and financially stable company. Local candidates only – candidate will need to work onsite Monday through Friday 8am to 5pm. Due to client contractual obligations candidates must be on our W2.
Requirements for the Embedded Software Engineer:
B.S. in Electrical Engineering, Computer Engineering, or equivalent degree is preferred but will consider relevant experience
• Experience in embedded software development
-Experience in C or Python or other programming languages
-Experience of microcontroller operation and memory organization
-Experience in using software development life cycle processes.
-Experience in Real-Time Operating System concepts, task schedulers, and application development
-Skilled in Compilers, linkers, and locators tool chain
-Development (Git, Jenkins, Build machines, HIL, SIL) and debugging tools (source level debuggers, oscilloscopes, logic analyzers, multi-meters, etc.)
-Microcontroller peripherals and systems (PWM outputs, boot loaders, A/D converters, watchdog timers, interrupt and trap functions, serial and parallel interfaces, etc.)
-Good written and verbal communication skills (English)
Considered a plus for the Embedded Software Engineer
-Product development
-Simulation and modeling tools (e.g. MATLAB, Simulink, Real-Time Workshop)
-Communication protocols (e.g. J1939, ISO11783, UDS, TCP/IP)
-Control systems (electro-hydraulic or electro-mechanical control systems)
-Hybrid electric systems (e.g. X-by-wire, electric motor control)
-Linux, OPENRTOS, Nucleus, and/or OSEK
-Other programming languages (Python, C#, etc.)
-Experience with agile software development methods
Please apply online or email ian.mulloy@lorienglobal.com. If you don't meet these requirements, but are interested in other Impellam NA, or Lorien opportunities, please register with us online at ess.impellam.com.
Lorien is an Equal Opportunity Employer - All qualified applicants will receive consideration without regard to race, color, religion, gender, national origin, age, disability, veteran status, or any other factor determined to be unlawful under applicable law.
Contact Consultant:
Ian Mulloy
Thank you,
your application has been submitted
Back to job search