Business Analyst - new job in Pittsburgh, United States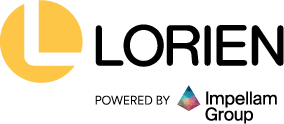 Business Systems Analyst – Health Cloud or Vlocity
**MuleSoft is not required but highly preferred. **
100% remote option but keeping in mind our client operates on EST time.
Job Description:
HEALTH CLOUD or VLOCITY experience are must haves Experience as a Business Systems Analyst with at least 2 large scale Salesforce implementation projects.
Candidates should be able to demonstrate the salesforce implementation lifecycle from start to finish (IE: From Business Discovery to delivery/Support & Maintain phases) and expand on their roles played at each phase of the lifecycle.
Providing support to technical professionals regarding a variety of administrative, systems, and business operations problems, and participation in related Salesforce system development projects of moderate to typically, complex nature.
Determining and defining system specifications, process improvement, quality assurance, less experienced team member mentoring, interaction with customers and technical staff, and higher emphasis on business need solutioning (i.e. converting legacy systems/business processes into efficient and effective requirements to be constructed within the Salesforce system).
Taking the lead in communicating effectively with management, steering committees, project sponsors, and subject matter/technical experts and promotes a culture of performance excellence.
Ability to convey the benefits of Salesforce as a tool to increase the level of business/customer knowledge of Salesforce tools to enable better outcomes for our customers' expectations.
Ability to actively listen to customer needs (via conversations about a current legacy system or requested enhancement) and convert them into Salesforce features they can then convey to the customer to help shape our customers' expectations. Once customers understand the changes, the Analyst is expected to document and implement via configuration or development the changes requested per the customer.
Project Management methodologies - must include an understanding of Agile release (Kanban or Sprint) and demonstrate experience as a team member working within this methodology.
Experience in creating, owning, prioritizing, or grooming of User Stories, Features or Epics via a Scrum/Agile system (Agility for example) to deliver on time and in scope features to the customer is preferred.
Team member must be able to convey a level of Salesforce configuration or Development experience and knowledge to operate in a fast-paced environment.
Preferred Salesforce Certifications:
Administrator, Advanced Admin, or Platform App Builder.
Lorien is an Equal Opportunity Employer - All qualified applicants will receive consideration without regard to race, color, religion, gender, national origin, age, disability, veteran status, or any other factor determined to be unlawful under applicable law.
Contact Consultant:
Ross Goldstein
Thank you,
your application has been submitted
Back to job search