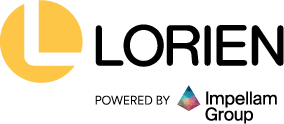 User Researcher
SMS Assist's vision is to make every property better. We serve more than 200,000 commercial and residential properties nationwide. We connect property owners in industries like retail and restaurant with a dense affiliate network that specializes in more than 55 trades like landscaping, plumbing, HVAC, and more. Our customer service organization leverages our proprietary One by SMS Assist cloud platform to process thousands of work orders on a daily basis.
Every day we strive to provide the best service to our customers through an entrepreneurial spirit, a passion for service, teamwork, and integrity. We offer a game room, fitness center, bike garage, SMS Serves philanthropy program, company events, a fun location along Chicago's Magnificent Mile, and more. SMS Assist is a Moxie Awards winner, Chicago Innovation Awards winner, a Top 100 Digital Company in Chicago and has been named to the Forbes Cloud 100 list for all four years of its existence! The list ranks the top 100 private cloud companies across four factors: market leadership, estimated valuation, operating metrics, and culture.
Summary
The User Researcher supports their product teams by conducting user research, testing for product value and usability, and building empathy for users. The User Researcher supports all aspects of research including planning, recruiting, moderation, analysis and reporting for both generative and evaluative research. This role will help our organization demonstrate that our products are truly relevant to users, are easy-to-use, and delivering value. As a core member of our design team, user researchers are expected to collaborate with UX architects, UI designers, product managers, developers and stakeholders to contribute to the definition and creation of human-centered products that address customer needs and marry them with business goals.
Responsibilities
• Planning, designing and conducting the value and usability testing process from developing user recruitment through to test moderation, analysis and reporting
• Conducting user research to gather insights for new product and concept developments
• Documenting insights gained from user research into formats to enhance organizational understanding of our users – such as personas and user journey maps. Collaborating with product managers and designers to apply research strategies to generate focused insights and to convert concepts into high quality stimulus material
• Working closely with designers, product managers and developers to turn user data into actionable product/service requirements that feed into prototype development, and influence product direction
• Applying knowledge in human factors and the human-centered design process to product and service design in an iterative development environment
• Presenting findings and related design/business recommendations and customer insights to senior decision makers
• Promoting human-centered design principles and research driven insights and best practice across the organization
• Work with team members across time zones
• Ensure confidentiality of internal and external data
• Perform ad-hoc projects and other duties as assigned
Role Specific Skills
• Working knowledge of human-centered design principals + techniques related to research
• Able to articulate user needs to scrum teams and stakeholders and helping to advocate for those needs.
• Experience facilitating user research and usability testing, analyzing results and assisting scrum teams in prioritizing actions
• Experience analyzing both quantitative and qualitative data to produce UX artifacts
• Ability to story tell and frame problems for a diverse audience of stakeholders, helping them visualize design opportunities
• A love for user experience design and understanding of its value
Qualifications
• Bachelor's Degree or equivalent work experience
• 2+ years of experience working in the field of user research
• Experience working in an agile product development organization
• Experience working with product / engineering teams
Other Relevant Qualifications

Lorien is an Equal Opportunity Employer - All qualified applicants will receive consideration without regard to race, color, religion, gender, national origin, age, disability, veteran status, or any other factor determined to be unlawful under applicable law.
Contact Consultant:
Benjamin Spahn
Thank you,
your application has been submitted
Back to job search