Asst IDM Technical Administrator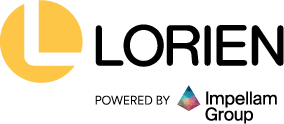 Assistant IDM Technical Administrator
Under the close supervision of the Manager, Information Security, and delegate Lead, Identity & Access Mgmt, provides specialized support for activities related to daily operation and administration of Identity Management, Change Management, and the Audit Repository for Compliance (ARC) system. Assignments typically include Identity Management testing, change ticket correlation, and implementation activities in compliance with established department and corporate policies, procedures and methods. Provides customer service and support in all aspects of the ARC system for internal customers and as a back-up provisioning reviews. Assists in the analysis and improvement of processes involving identity management.
JOB DESCRIPTION
Assists in maintaining the ARC system for ISO workflow and control functions.

Assists in the development and implementation of test procedures and processes related to all supported applications.

Assists in the creation and maintenance of documentation and procedures related to the maintenance and operation of ARC and other IDM related application systems.

Assists with monitoring daily reporting of all California ISO systems into the Audit Reporting and Compliance (ARC) database for collection of user accounts.

Assists with correlation of new accounts to SMC tickets, including asset commissions.

Assists with documenting job changes and the review of applicable systems, applications, and shared accounts.

Provides customer service and support in all aspects of identity and access management for internal and external customers.

Assist in the analysis and improvement of processes involving identity and access management.

Monitors electronic mailbox for ARC and provides customer service and support in all aspects of ARC and identity management.

Participates in ARC software development projects by assisting with requirements development, user testing plan development, end user acceptance testing, validation in production, and project documentation.
JOB QUALIFICATIONS
Level of Education:
A high school diploma or equivalent (G.E.D.). May include specialized or vocational courses in Business, MIS, Computer Science or related field. Bachelor's degree (BA, BS) is strongly desirable.
Amount of Experience:
Equivalent years of education and training
Certifications:
None.
Type of Experience
Experience with centralized corporate identity management software and components. Related technical administrative experience in a medium to large corporation strongly preferred. Experience in an IT support environment, customer support, or closely related field. Database management and tracking experience.
Additional skills and abilities:
Excellent customer service skills required. Highly proficient in Microsoft Office, especially Excel. Must be able to work with minimal supervision and prioritize effectively in a fast-paced environment. Must be able to communicate professionally at all levels within the organization, and work effectively in a team environment while maintaining a high level of individual productivity. Must have excellent multi-tasking, critical thinking, decision-making, oral and written communication skills.
Lorien is an Equal Opportunity Employer - All qualified applicants will receive consideration without regard to race, color, religion, gender, national origin, age, disability, veteran status, or any other factor determined to be unlawful under applicable law.
Contact Consultant:
Joseph Paolozzi
Thank you,
your application has been submitted
Back to job search