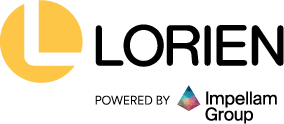 Tower Technicians
Local Growing Company
Company truck provided
Great company culture
Per Diem provided for travel
Job Description
• Climb towers up to 300'
• Mobilize & prep tools and materials to remote locations.
• Tower stacking construction. Bolt equipment into place, using hand or power tools.
• Install and test appropriate power, ground, coaxial or OSP cables. (fiber and copper)
• Check antenna positioning to ensure specified azimuths or mechanical tilts and adjust as necessary.
• Replace existing antennas with new antennas as directed.
• Read work orders, blueprints, plans, datasheets or site drawings to determine work to be done.
• Install all necessary transmission equipment components, including antennas or antenna mounts, surge arrestors, transmission lines, connectors, or tower-mounted amplifiers (TMAs). ISP. Microwave.
• Perform basic rigging, using haul & tag systems. Tie solid knots including the Figure eight, Prussic, Alpine butterfly and Water knot
• Test operation of tower transmission components, using sweep testing tools or software.
• Inspect completed work to ensure all hardware is tight, antennas are level, hangers are properly fastened, proper support is in place, or adequate weather proofing has been installed.
• Take site survey photos or photos of work performed, using digital cameras.
• Complete reports related to project status, progress, safety reporting or other work details, using computer software.
• Conducts self safely at all times, ensures a safe area for others, and completes required training, assessments and reports timely. Participates in THA or tailgate jobsite meetings and complies with client safety procedures.
Skills & Experience Required
• +5 year of experience climbing towers in telecom environment
• Demonstrate knowledge of OSHA safety guidelines and practical use of these guidelines as well as all other applicable safety laws and policies.
• Basic troubleshooting experience
• Technical knowledge of wireless telecommunications products preferred
• Willingness to take on and learn new tasks, as needed.
• Ability to multi-task in a demanding environment.
• Experience in tower-rigging preferred
• Knowledge of Anritsu and/or PIM testing preferred.
• Solid Mechanical skills
• Cable installation, termination, and testing
• Strong Construction & Fabrication
• Culture of Safety & PPE
• Strong Mathematical Ability
• Basic Computer skills
• Effective and professional written and oral communication skills.
Competencies Needed:
• Demonstrates self-performance mgmt. through planning, organization, & prioritizing.
• Communicates effectively, written & verbal, with supervisors, peers, & customers.
• Works independently with initiative & follow-through.
• Works cooperatively as part of a team.
• Exhibits professionalism with credibility, confidence, & punctuality.
• Demonstrates critical thinking by problem solving with use of research, analysis, innovation, flexibility & decisive decisions.
• Understands fiscal responsibility through appropriate use of materials, labor, & equipment.
Lorien is an Equal Opportunity Employer - All qualified applicants will receive consideration without regard to race, color, religion, gender, national origin, age, disability, veteran status, or any other factor determined to be unlawful under applicable law.
Contact Consultant:
Joseph Lancaster
Thank you,
your application has been submitted
Back to job search