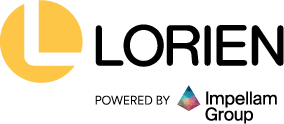 OSP Designer II
Remote position supporting projects in Oklahoma City - Candidates must be in OKC Area
Essential Duties and Responsibilities:
• Effectively work on multiple fiber design projects from award to completion including site acquisition, engineering, permitting, construction and project closeout.
• Effectively communicate any obstacles that may impact budget or schedule to senior management and customer
• Read, analyze, & understand specific project scopes of work and translate into design requirements
• Provide suggested cable routings, drop/house/unit count and proposed/actual pedestal locations and other topographical data intended to afford design personnel the optimum opportunity to design the most effective plant placement.
• Research system plant maps to determine system extension effects on surrounding cable plant and node placement sizing.
• Responsible for underground and aerial permitting with state DOTs, cities, counties, railroads, environmental, and other permitting authorities. Proficiency with IKE software is preferred but not required.
• Convert field notes, architectural, engineering and/or plan sketches into working construction drawings using the required software per customer specifications.
• Revise construction drawings per customer and internal redlines.
• Maintain a familiarity with individual client requirements and adapt to new client preferences.
• Work collaboratively with field staff and the permitting groups to prepare, draft, and review the necessary drawings for construction, permitting, and records.
• Perform moderate to advanced CAD or GIS tasks
• Manage timelines and deliverable quality on small to medium sized projects with the assistance of the Project Manager.
• May perform as a project lead or technical specialist on the team on smaller projects
• Perform detailed checking and redlines work performed by others on assigned project(s).
• Work with the Manager to develop new templates, tool palettes, macros, LISPs, and other time saving processes.
• Ensure accurate project status tracking to facilitate project management reporting.
• Perform site visits as needed to document field conditions for new sites and site modification projects.
Skills and Abilities Required:
• Proficiency in conduit, manhole, hand hole, underground, submarine, buried and aerial construction methods
• Proficiency with AutoCAD; experience with AutoCAD 2015 or newer preferred. Proficiency with AutoCAD work functions including paper space/model space, scaled viewports, blocks, text fields, dynamic blocks, libraries, and templates.
• Proficiency with ArcGIS is preferred.
• Proficiency using Verizon's 3GIS and COFFEE systems is preferred.
• Proficiency using AT&T's systems including, but not limited to, PACE, PED ASE, PED ADE Dynamite, Geolink/GPM, OBC, CSV, MIC, LMC, WCMT, Insight, FRVT, Transport Conversion SharePoint, TFW, ALM, Opti, OSP-FM, CFAS, IMAGINE, JAM, JPMTS, LFACS, MIC, NJUNS, Q MESSENGER, and ARES is preferred.
• Proficiency in ARAMIS required
• Strong computer skills required, including proficiency with the Microsoft Office suite
• Ability to review both technical and non-technical aspects of field work
• Ability to review work completed by others and adequately convey required corrections
• Effectively communicate and work with both internal Engineering and Project Management teams as well as customers
• Basic mathematics skills, moderate special reasoning skills, and professional written and verbal communication skills
• Ability to set priorities for self and others and work in a fast-paced environment
• Ability to efficiently multi-task and work on several projects simultaneously
• Ability to sketch site layout and surrounding areas, read and take measurements
• Must demonstrate understanding of access networks on various fiber architectures
• Experience with fiber to the home (FTTH) networks is preferred
• Solid knowledge in OSP construction methods and practices as set by RUS, Telcordia, and BICSI
Education and Experience Required:
• High school diploma
• Associates Degree in architecture or engineering field
• 3-6 years of telecom design experience preferred. Alternatively, 4-8 years of design experience or 4-8 years of fiber construction and maintenance accepted.
Lorien is an Equal Opportunity Employer - All qualified applicants will receive consideration without regard to race, color, religion, gender, national origin, age, disability, veteran status, or any other factor determined to be unlawful under applicable law.
Contact Consultant:
John Rosenberger
Thank you,
your application has been submitted
Back to job search