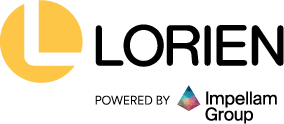 Game Web Designer
Game Web Designer with video game industry project experience is needed to create designs and graphic assets for consumer-facing external game web sites and community efforts. This is a long term contract position with potential to convert to full-time. Candidates will work remotely until the virus clears.
Responsibilities for the Game Web Designer
• Design user-friendly, engaging, community-focused & accessible game websites
• Create website wireframes, redlines, mockups and style guides to communicate design and interaction ideas to the development team
• Create graphic design elements and templates for various social media channels
• Work with game studio art design team to incorporate game branding & UI elements into website designs and theme templates
• Work closely with web developers to deploy design
• Able to meet Web Content Accessibility Guidelines and requirements with an emphasis on making our website UI and visual designs more accessible to users with disabilities
• Create and maintain design and process documentation
Qualifications for the Game Web Designer
• 3-5 years of experience working in a related position designing websites with a focus on online video game community or gaming websites preferred
• Strong understanding of responsive, accessible design with consideration towards breakpoints, devices & optimization for web
• Design fundamentals of color theory, image composition & typography
• Expertise in Adobe Creative Suite applications: Photoshop, Illustrator, XD & After Effects
• Experience developing interactivity prototypes & mock-ups
• Understanding of basic front-end languages: HTML5, CSS3/Sass, and JavaScript
• Good communication skills
Considered a plus for the Game Web Designer
• Front-end development experience with HTML, CSS, and JavaScript
• Experience with utilizing the Lottie/Bodymovin with Adobe After Effects
• Experience designing store fronts or community-focused websites
• Knowledge of agile development process
• Experience working on a distributed team (or experience working remotely)
• Experience with utilizing front-end frameworks such as Bootstrap
• Familiarity with WordPress CMS and designing for themes
• Knowledge of Usability Best Practices
"Employer will not sponsor applicants for work visas for this position."
Please apply online or email ian.mulloy@lorienglobal.com. If you don't meet these requirements, but are interested in other Impellam NA, Corestaff Services or Lorien opportunities, please register with us online at ess.impellam.com.
Lorien is an Equal Opportunity Employer - All qualified applicants will receive consideration without regard to race, color, religion, gender, national origin, age, disability, veteran status, or any other factor determined to be unlawful under applicable law.
Contact Consultant:
Ian Mulloy
Thank you,
your application has been submitted
Back to job search