Salesforce Sales Director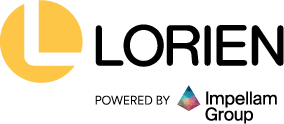 SALES DIECTOR - STAFFING (SALESFORCE)
Why work for Impellam and the Lorien brand?
Impellam is a global, publicly listed staffing company with ambitious growth plans and unrivaled career progression opportunities both domestically and internationally. The US IT recruitment market is the largest of its kind in the world and Lorien is investing in highly specialized, niche markets with cutting edge technologies. If you want to work with thought-leaders and innovative companies at the forefront of technology, this is the place to be.
What is our mission?
Our purpose is to simultaneously advance technology, labor diversity, equality and inclusivity, and careers, by connecting companies to specialist candidate communities. Our vision is to become a verb in the market – to be recognized and trusted as the no.1 brand for ethical talent solutions within the specialist markets we operate.
What do we look for?
We live by the 'best idea wins' philosophy and look for highly ambitious, but equally compassionate, individuals who enjoy problem-solving, bringing new ideas to the table and striving to be the best in their field. We look for people who demonstrated they are collaborative, coachable, self-motivated, resilient, and supportive – who enjoy a challenge and are invested in their community.
What can we offer you?
The opportunity to become a subject matter expert in a leading technology, the autonomy to grow your business with the backing of a global company, and to work with a highly successful team or award-winning individuals and top billers. We'll offer you the guidance, training and support to reach your career goals, and the platform to implement your ideas.
The Role
The Sales Director of the Lorien Salesforce Team is responsible for the execution of our national sales strategy and leading a team of highly specialized Account Managers to build and develop client relationships, convert leads into business opportunities, and generate revenue through the placement of Salesforce contractors.
This role is very customer focused with an emphasis on engaging with hiring managers and stakeholders to offer our staffing services, ensure a continual business pipeline, and support customer success. You will also be expected to partner with other sales leaders within the business to drive cross-team collaboration and invest time with Salesforce community groups and partner organizations to support their initiatives.
This is the ideal role for someone who enjoys long-term account strategy, developing deep knowledge of a specific market or technology, building relationships and selling services, and nurturing a strong team of high performing contributors.
Duties & Responsibilities
Identify, prospect, and on-boarding new accounts
Support the long-term business development of existing key accounts
Manage a team of Account Managers and drive team performance through core KPI activities
Provide expert advice around customer segmentation and account growth strategy
Confidently articulate a range of staffing services to customers and consult on tailored talent solutions
Collaborate with other brands and business leaders to maximize account opportunities
Represent the company at conferences, customer sites and key community events
Essential Skills
Contract recruitment experience within a specialist IT or engineering vertical market
Able to interpret and execute a national contract recruitment sales strategy
Experience of managing customers throughout the end-to-end contractor hiring process
Experience directly hiring, supervising, and promoting Account Managers or Business Developers
Desirable Skills
Contract recruitment experience within a CRM, ERP or enterprise application market
Experience managing remote staff across multiple locations
Knowledge of staffing service agreements and SOW delivery models
Experience conducting monthly performance business reviews and annual appraisals
Experience of monthly board reporting on insights, analysis and market trends
Lorien is an Equal Opportunity Employer - All qualified applicants will receive consideration without regard to race, color, religion, gender, national origin, age, disability, veteran status, or any other factor determined to be unlawful under applicable law.
Contact Consultant:
Pete Nelson
Thank you,
your application has been submitted
Back to job search